Career Opportunities
Dedicated to producing quality programming and movie content for more than 30 years, AMC Networks Inc. (NASDAQ: AMCX) owns and operates several of the most popular and award-winning brands in cable television. AMC, IFC, SundanceTV, WE tv, and IFC Films produce and deliver distinctive, compelling and culturally relevant content that engages audiences across multiple platforms. The company also operates BBC America through a joint venture with BBC Worldwide. In addition, the company operates AMC Networks International, its global division.
---
We are currently seeking talented professionals to join our staff. If you have solid experience in one of the following areas, we may have the position, and career, for you.
Search Jobs
---
Diversity Job/Career Fairs
One of our key recruitment activities is annual participation top diversity job/career fairs, among them:
International Radio & Television Society (IRTS) Minority Internship Program;
National Association for Multi-Ethnicity in Communications Job Fair;
Heroes for Hire Veterans Career Fair;
CTHRA Veterans Career Fair.
---
AMC Networks Diversity Internship Program
A key component of AMC Networks Inc.'s diversity efforts is our investment in tomorrow's diverse workforce.
In 2006, we established the AMC Networks Diversity Internship program. Working with traditionally diverse colleges and organizations, including the T. Howard Foundation, IRTS, and NAMIC, we offer a summer internship to diverse students that are interested in careers in the entertainment and programming industry upon graduation.Through this program, we are able to identify diverse talent while candidates are still in school and to provide a meaningful work experience for students in order to prepare them for a career in our industry.
---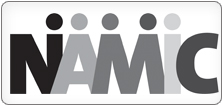 National Association for Multi-Ethnicity in Communications (NAMIC)
NAMIC educates, advocates and empowers for multi-ethnic diversity in the telecommunications industry.
---
T. Howard Foundation
The T. Howard Foundation is a non-profit organization. Its mission is to promote diversity in entertainment and multimedia platforms.