7 Films from the 2013 Sundance Film Festival Nominated for Oscars
February 20, 2013 by SundanceTV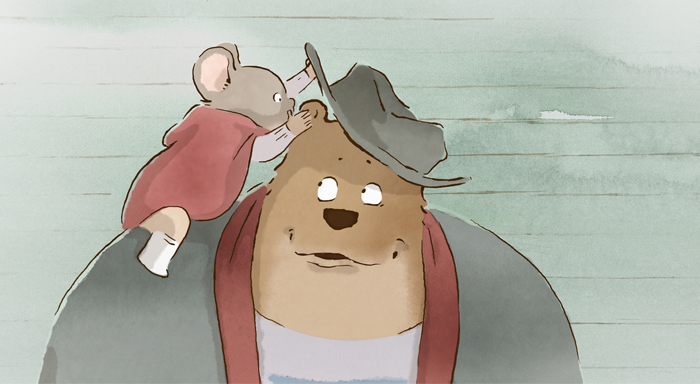 Congratulations to the Sundance films that were shortlisted for Oscars this year, proving once again that indie can make it to the big leagues!
1. Before Midnight
Richard Linklater, Julie Delpy and Ethan Hawke are nominated for Best Adapted Screenplay. We meet Jesse (Ethan Hawke) and Celine (Julie Delpy) nine years on in Greece. Almost two decades have passed since their first meeting on that train bound for Vienna. Before the clock strikes midnight, we will again become part of their story.
2. Cutie and the Boxer
Directed by Zachary Heinzerling, and nominated for Best Documentary Feature, this candid New York love story explores the chaotic 40-year marriage of famed boxing painter Ushio Shinohara and his wife, Noriko. Anxious to shed her role of assistant to her overbearing husband, Noriko seeks an identity of her own.
3. Dirty Wars
Investigative journalist Jeremy Scahill chases down the truth behind America's covert wars in this nominee for Best Documentary Feature.
4. Ernest & Celestine
Unlike her fellow mice, Celestine is an artist and a dreamer. When she nearly ends up as breakfast for a bear named Ernest, the two form an unlikely bond that is quickly challenged by their respective communities. Ernest & Celine is nominated for Best Animated Feature Film of the Year.
5. Feral
A solitary hunter finds a wild boy in the woods and brings him back to civilization in this nominee for Best Animated Short Film. Alienated by his strange new environment, the boy tries to adapt by using the same strategies that kept him safe in the forest.
6. The Square (Al Midan)
What does it mean to risk your life for your ideals? How far will five revolutionaries go in defending their beliefs in the fight for their nation? Find out in this nominee for Best Documentary Feature.
7. Twenty Feet From Stardom
Nominated for Best Documentary Feature, this movie explores how backup singers live in a world that lies just beyond the spotlight. Their voices bring harmony to the biggest bands in popular music, but we've had no idea who these singers are or what lives they lead—until now.
For more from SundanceTV, download our app, available for iOS and Android.