Keeping It Weird: 10 Sundance Movies That Came Out of Austin, Texas
December 22, 2014 by SundanceTV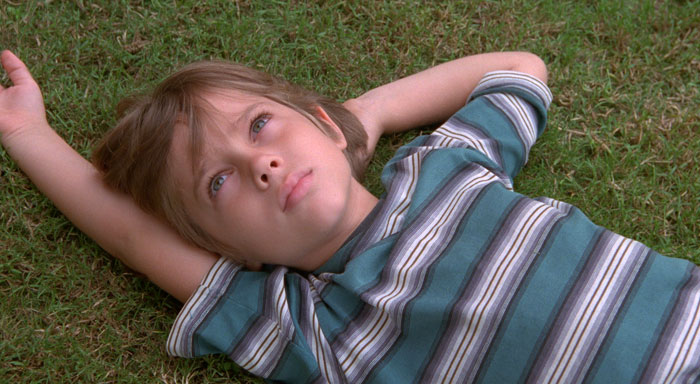 The Sundance Film Festival may call Park City, Utah, its home, but there's another city that's always been well-represented at the annual movie-geek get-together: Austin, Texas. Not only is Austin known as a hotbed for up-and-coming filmmakers, but the city's creative vibe jibes well with Sundance's commitment to discovering talented artists and giving exposure to offbeat voices. Austin means a DIY aesthetic and a laid-back attitude, plus a love of music, the outdoors, beer and against-the-grain philosophies. Not coincidentally, you can also find all of those qualities in abundance at the Sundance Film Festival.
In fact, here are more than a dozen films made in and around Austin that have premiered at Sundance over the years (including one that will debut at the 2015 festival next month).
1. A Teacher (2013)
A twenty-something high school teacher gets drawn into an illicit relationship with one of her male students in director Hannah Fidell's atmospheric, provocative psycho-thriller. Fidell not only cast UT-Austin undergrad Will Brittain as the male lead, but partially filmed the drama on the school's campus.
2. Blood Simple (1984)
The Coen brothers' directorial debut, long a cult favorite among film geeks, tells a darkly twisted tale about a Texas bar owner (Dan Hedaya) who hires a hit man to kill his unfaithful wife (Frances McDormand in her first onscreen role). A director's cut of the movie premiered at the Austin Film Festival in 1998.
3. Boyhood (2014)
Native Texan Richard Linklater has been a Sundance darling for more than two decades (see Slacker below). But Boyhood, which premiered at the 2014 Sundance Film Festival, may also be his greatest cinematic achievement yet. This sprawling, nearly three-hour movie about one kid's normal but bumpy childhood was made over a 12-year stretch, with the cast—including Ethan Hawke and Patricia Arquette as the boy's divorced parents—reuniting for a few days every summer in Texas to shoot from Linklater's bare-bones script. While the Lone Star State locations give the movie its small town-Texas feel, the most Austin-y thing about Boyhood may be Linklater's sense of artistic daring in making such an experimental movie in the first place.
4. Computer Chess (2013)
Austin's own Andrew Bujalski directed this black-and-white, one-of-a-kind dramedy about a bunch of tech geeks in the early 1980s who gather at a California hotel one weekend to compete in games of chess played via artificial intelligence. It combines two of Austin's passions: Inventive filmmaking and technological innovation.
5. No No: A Dockumentary (2014)
Austin loves nonconformists, and within the sport of baseball there have been few of note—like Dock Ellis the Major League pitcher who famously threw a no-hitter for the Pittsburgh Pirates in 1970 while tripping on LSD. He's the subject of this exciting documentary, which was directed by Austin's Jeff Radice and also screened at the city's South by Southwest Film Festival.
6. Prince Avalanche (2013)
Shot about an hour outside Austin, Prince Avalanche stars Paul Rudd and Emile Hirsch as two guys spending their summer repainting traffic lines along a stretch of highway marred by wildfire. The movie got made thanks to Austin-based post-rock band Explosions in the Sky; after a real-life wildfire ravaged parts of nearby Bastrop County, the band suggested to director David Gordon Green, another Austin resident, that he shoot a movie there. The group ultimately provided the movie's moving soundtrack as well.
7. Results (2015)
Movie geeks are already buzzing about director Andrew Bujalski's followup to Computer Chess (see above), which is set to premiere at the 2015 Sundance Film Festival. Guy Pearce and Cobie Smulders star as two personal trainers who embark on a romance; the movie was shot in New York, Austin and Marfa, Texas, a tiny city in west Texas known for its eclectic art scene.
8. Slacker (1991)
Richard Linklater's breakout cult hit, about an unremarkable day in the life of several Austin eccentrics, looks, feels and sounds like the fabric of Austin itself. It's got cameos from Louis Black, founder of the alt-weekly Austin Chronicle and Teresa Taylor, drummer for San Antonio's Butthole Surfers. If there's one movie that embodies Austin's city slogan—"Keep Austin Weird"—this is it.
9. The Devil & Daniel Johnston (2005)
Austin bills itself as the live music capital of the world, and this documentary about creatively brilliant but mentally troubled musician Daniel Johnston proves it. The movie traces Johnston's emergence in the 1980s as a lo-fi-folk vanguard who became a renowned figure on the Austin scene, where his hand-drawn cassette tape jackets were treasured among fans, while also delving into his lifelong battles with bipolar disorder.
10. Waking Life (2001)
Richard Linklater's animated rumination on dreams, existentialism and life itself couldn't be more Austin-like if it tried. Besides the fact that it's got Linklater's imprimatur, it's also got a soundtrack written and performed by the Austin musical collective Tosca Tango Orchestra and a cast that includes Wiley Wiggins, Nicky Katt and Adam Goldberg—three actors who appeared in another of Linklater's quintessential, Austin-set films, Dazed and Confused. Even a well-known professor at UT-Austin makes a cameo.
Think you know Boyhood director Richard Linklater? Take the quiz and find out!