Top 10 World-Cinema Movies Of The '00s
June 26, 2015 by SundanceTV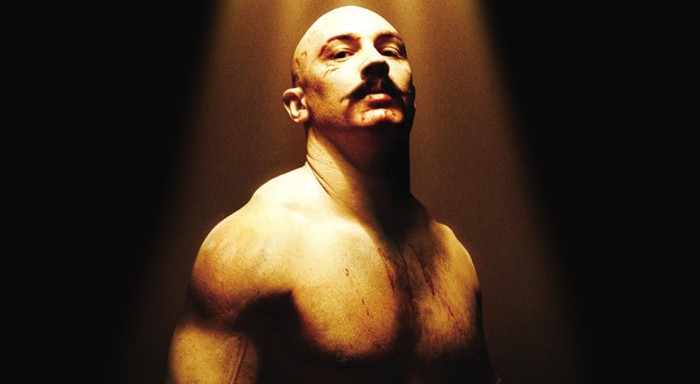 An American showcase first and foremost, the Sundance Film Festival has nonetheless expanded its global reach over time and especially in recent years, expanding the world cinema section and splitting it off into competitive categories. These were some of our favorite non-American movies that received their U.S. premieres at Sundance this past decade.
1. Bloody Sunday (2002)
At the time still a relative newcomer to fiction, former documentarian Paul Greengrass applied what we now know as his trademark style;raw, hectic, immediate;to the 1972 Derry massacre, the single worst day of the Northern Ireland conflict, and in the process launched perhaps the most intriguing Hollywood career of recent years.
2. Bronson (2009)
Danish risk-taker Nicolas Winding Refn treats the British career criminal Charlie Bronson as a kind of misunderstood artist whose primary medium is anger. The result: a wildly stylized biopic that basically unfolds within the head of its anarchic anti-hero.
3. Bus 174 (2002, shown in 2003)
Jose Padilha's gripping documentary about a hostage situation that played out live on Brazilian TV in 2000 goes far beyond the incident to piece together the biography of the hijacker, placing a violent tragedy within the context of a wider social disaster.
4. Intimacy (2001)
Based on two Hanif Kureishi stories, the French director Patrice Chéreau's first English-language film is about a man and a woman who meet up regularly in a London basement flat for anonymous sex. This bruising, sexually frank movie plays like a much grungier Last Tango in Paris, with characters in emotional freefall hungry for moments of physical abandon.
5. Last Life in the Universe (2003, shown in 2004)
This pan-Asian love story—from Thai director Pen-ek Ratanaruang, collaborating with Japanese hearthrob Tadanobu Asano and Hong Kong-based cinematographer Chris Doyle — is hushed and delicate, but no less resonant for that. Fitting that the original Thai title translates as Tiny Enormous Love Story.
6. Megane (2007, shown in 2008)
Japanese director Naoko Ogigami's low-key charmer, about a city slicker and the oddball locals on the idyllic island where she's vacationing, seems at first like a quirked-up Ozu film. But in this movie of small, insistent pleasures, the droll whimsy gives way to an enveloping serenity and unadulterated joy.
7. Reprise (2006, shown in 2007)
Brimming with ideas and pulsing with the anxious energy of the French New Wave, Joachim Trier's story of two best friends and aspiring novelists in Oslo taps into the very essence of restless youth: the ambition, the insecurity, the longing to be somewhere else.
8. The Forest For the Trees (2003, shown in 2005)
A lonely, mousy schoolteacher, newly single, is determined to befriend new friends, and goes to mortifying lengths to do so. German director Maren Ade's debut (a student film) is a funny, painfully precise character study, with a transcendent final scene that ranks among the best endings of the decade. Ade has since followed up with an even better film, Everyone Else, due in U.S. theaters this year.
9. The Low Down (2000)
Long before mumblecore came along, British music-video specialist Jamie Thraves made his feature debut with this beautifully observed low-wattage portrait of youthful inertia. Not much seems to happen, which makes sense for a movie about the terminal ambivalence of its passive hero (an excellent Aiden Gillen), self-conscious about his self-consciousness, reduced to a spectator of his own shapeless life.
10. Up the Yangtze (2007, shown in 2008)
In this intimate yet cinematic debut, Canadian documentarian Yung Chang follows a cruise ship along the world's third-longest river, whose banks are about to be flooded for the Three Gorges Dam project. Against this glaring symbol of the new China, Chang picks out the young local workers trained to interact with Western tourists, showing how individual lives have been affected by the abstract forces of modernization.
Can't get enough of wordly stories? Check out DEUTSCHLAND 83, Wednesdays on SundanceTV.