6 Questions with Sundance Film Festival "New Frontier" Curator Shari Frilot
February 8, 2016 by SundanceTV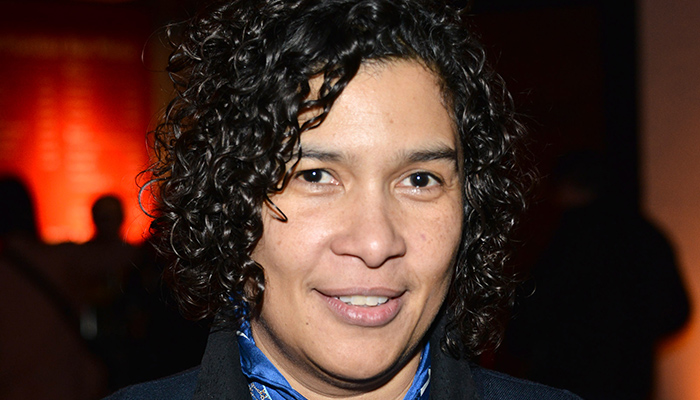 Shari Frilot, Sundance Film Festival's Senior Programmer and Chief Curator for New Frontier, talked to us about the evolution of experimental filmmaking, the explosion of Virtual Reality, and the experience that New Frontier offers festival-goers.
Q: New Frontier has grown by leaps and bounds over the years. How did it start?
A: It grew out of a section called Frontier, that I took on when I first started at Sundance. We would show films that were aggressively experimenting with form and content. That sort of blossomed into not only showing features and short films of any length, but we also started to branch into the area of performances that were engaged with the moving image.  But it wasn't until 2004 or 2005 where we started to realize the media landscape was shifting in such a way that it was really going to shape the role films were going to play in society. So Frontier was re-inaugurated as New Frontier.
Q: What kind of experience do people get through New Frontier that they don't get with the other festival categories?
A: It's free to the public and it's designed as an experimentation in festival tradition. And it's designed to engage the body in a really different way. It's a social environment, it's loungy, it's dark, and it's very relaxing, but it still uses cinematic language and is designed to speak to audiences that have been watching movies all day. So they'll see really different kinds of stories, but it's speaking the same language.
Q: What makes an artist's work worthy of New Frontier as opposed to the other festival categories?
A: These works are really pushing the boundaries of storytelling. I wouldn't say that some of the films couldn't play in another section, but I would say that we feel that any film that lands in New Frontier was because of some aspect — of either the way they've gone about telling the story or the fact that it's multiplatform. And New Frontier is designed to present works in this way. And certainly, works that are way off the grid and are experimental, New Frontier is the home.
Q: VR is certainly a big theme for New Frontier this year. What's the history of VR at the festival?
A: It's a pretty big deal. The field of VR exploded in 2015 and we were right in the middle of it to watch it happen. At the 2015 Sundance Film Festival there was a lot of press and attention that was paid to the VR line-up of artists, and right around May or June we started to see an explosion of content that came across our desk, and it's something we are trying to keep up with. VR and storytelling kind of came out of our film festival in 2012 and so we want to see that through and stay a part of its development. We're part of the roots of it and want to continue to grow with it and be a part of the dialogue, particularly because we stand for independent voice and vision, and VR right now is undergoing a variable gold rush.
Q: Have you had to adjust your method of reviewing festival submissions to keep up with VR? 
A: It's so funny because it's a brand new technology and because of the hype, people forget that it's new for everybody. We're just making it up as we go. I was actually traveling to artists to see their work until we finally got a headset figured out how to bring the work to us. And our partners were struggling with the same thing. Everybody is feeling embarrassed, but the fact is that it's a new technology — we're all learning about this. It's a pain in the ass, but it's also really fun. And it's exhilarating because you really feel that you are on the cutting edge of something very good.
Q: Do you think VR has "staying power?" Do you think it will work its way more into the mainstream?
A: The last time this kind of thing happened was in the late '90s or early '00s was the rise of the dot-com. It didn't go away, and I don't think VR is just going to be a fad. I think it's going to find a place. And I'm basing that not so much on the muscular development of industry and manufacturing around the medium, but I'm really basing it on the excitement of the artists. The artists are so excited about this medium and telling stories. So when you get the artists excited about something, it's really hard for that to go away.
Meet the filmmakers from Sundance Film Festival 2016. Director Clay Tweel discusses his movie Gleason.
[brightcove video=4736511130001 autostart=false og=false]