15 Movies That Sold at the 2018 Sundance Film Festival
January 28, 2018 by Nick Nadel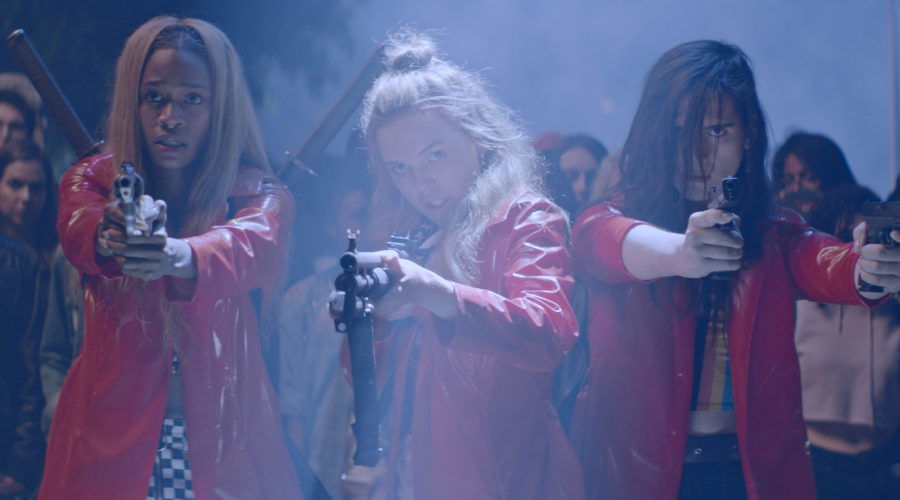 As the Sundance Film Festival draws to a close, filmgoers are leaving with memories of what they've seen while studios are taking home some buzzy films to release to the masses. From lavish, star-studded period dramas to twisted horror-comedies, here are some of the biggest sales at the 2018 fest.
Writer/director Bart Layton's art-heist thriller became the first Sundance Film Festival acquisition for MoviePass Ventures, who partnered with The Orchard to buy the film for $3 million.
Neon and the Russo Brothers' AGO acquired this buzzy social media satire/thriller for a reported $10 million. The sale was the biggest payday at this year's fest.
Lionsgate snapped up this buddy dramedy about race relations from star/co-writer Daveed Diggs (Hamilton) for $3 million.
Bleeker Street and 30 West went home with the Keira Knightley period piece for a reported $5 million.
Magnolia bought the rights to this acclaimed Danish kidnapping drama from filmmaker Gustav Moller.
Digital content studio Gunpowder & Sky shelled out the bucks for this comedy about a Brooklyn record store owner (Nick Offerman) who starts a band with his teenage daughter.
Saban Films purchased this biopic about famed ax-murderess Lizzie Borden starring Chloe Sevigny and Kristen Stewart.
Neon acquired this Brooklyn-set drama about the aftermath of the death of an unarmed black man at the hands of police officers.
Kelly MacDonald stars as a puzzle-obsessed housewife in this drama from director Marc Turtletaub. Sony Pictures Classic decided to play along to the tune of $5 million.
Magnolia and Participant Media purchased this inspiring documentary about the life and career of Supreme Court Justice Ruth Bader Ginsburg.
After debuting to rave reviews, French filmmaker Coralie Fargeat's rape-revenge thriller was bought by Neon.
Sony Pictures Worldwide grabbed the rights to this tech-savvy thriller starring John Cho and Debra Messing.
Annapurna snapped up writer/director Boots Riley's offbeat drama about a telemarketer (Lakeith Stanfield) who finds the key to success.
This Darren Aronofsky-produced space exploration experience for the Oculus Rift broke records for sales of a VR movie at the Sundance Film Festival. CityLights acquired the Jessica Chastain-narrated series for a whopping seven figures.
On the documentary side, Neon purchased this look at three strangers who, at the age of 19, discover that they're identical triplets separated at birth.
Keep up with all the latest updates from the SundanceTV HQ at the 2018 Sundance Film Festival.