Listen to Octavia Spencer, Jenna Elfman, Kyra Sedgwick and More on the "Women Breaking Barriers" Panel
January 28, 2019 by Nick Nadel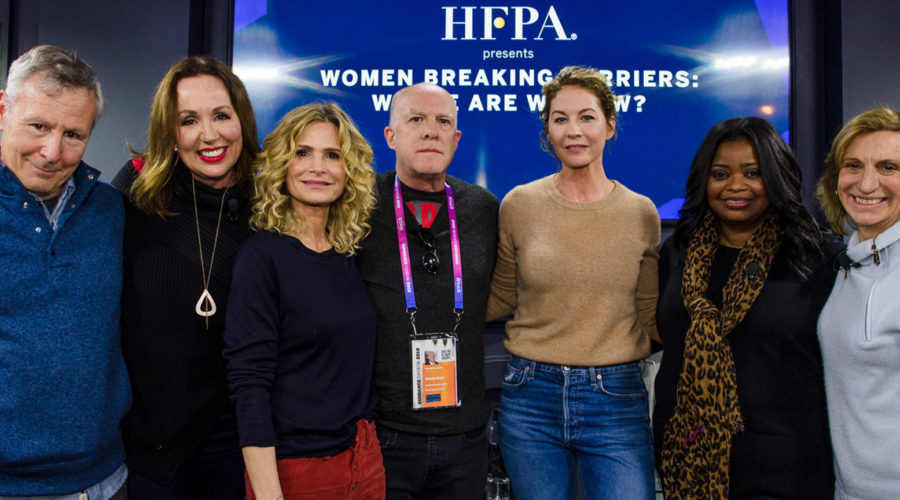 The 2019 Sundance Film Festival features a wide variety of films directed by a diverse group of female filmmakers.
On the "Women Breaking Barriers Panel," Hollywood Foreign Press member Elisabeth Sereda sat down with Octavia Spencer (Luce), Kyra Sedgwick (Girls Weekend), Jenna Elfman (Fear the Walking Dead), Keri Putnam (Executive Director, Sundance Institute), Silvia Bizio (HFPA member) and Cassian Elwes (Film Producer) to discuss the progress of the #TimesUp and #MeToo movements, as well as the new challenges that have arisen for women in the entertainment industry over the last year.
Listen below to the full "Women Breaking Barriers" panel recorded during the 2019 Sundance Film Festival in front of a live audience at the SundanceTV HQ in Park City, Utah.